Our Services
Fire Compartmentation is a huge Safety factor within the Construction Industry and many occupied buildings. It is imperative that main contractors, facilities management & property owners understand what it is they are looking for and need when it comes to Passive Fire Protection and compartmentation.
Therefore, whether you are a Site Manager, Local Authority or a Facilities Management Company, we can offer you a site visit or even a training day/session on Fire Compartmentation. This can ultimately save time, cost and even lives.
Fire Protection
BDL provides passive fire protection utilising a wide range of industry standard methods including Fire stopping, Cavity Barriers, Beam Clad and Slab Edge. Our qualified, skilled and professional team can ensure that you are compliant with all building, health and fire safety regulations.
More: Fire Protection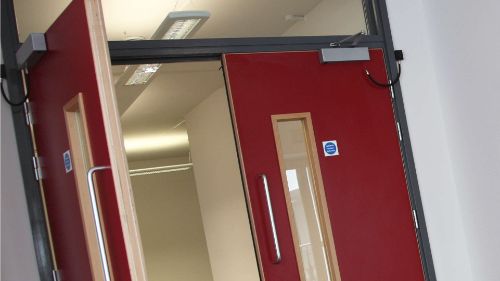 Fire Doors
Fire Doors form part of a Passive Fire Protection system. They reduce the spread of fire and smoke between separate compartments of a structure and to enable safe egress from a building or structure.
It is essential that periodic checks are carried out every 6 months on Fire Doors. Only trained and competent persons should carry out these checks. BDL offer Inspections, Maintenance and Replacement Fire Doorsets.
More: Fire Doors
Inspections & Surveys
BDL carry out Inspections and Surveys for all aspects of Fire Protection including; Fire Doors, Service Penetrations, Cavity Barriers, Thermal Insulation.
Inspection and Surveying in Passive Fire Protection must have a methodical, robust and technical approach. That is why BDL only allow our competent and senior staff to carry out this task.
More: Inspections & Surveys